Written by m1r0 | 08 June 2010
Posted in: Games - Strategies
Portable StarCraft: Brood War is the expansion pack for the award winning military science fiction, real-time strategy video game StarCraft. Released in 1998 it was co-developed by Saffire and Blizzard Entertainment. The expansion pack introduced new campaigns, map tilesets, music, extra units for each race, and upgrade advancements. The campaigns continue the story from where the original StarCraft ended. StarCraft focuses around three distinct interstellar species: the psionic Protoss, the adaptable Terrans, and the insectoid Zerg. The game revolves around players collecting resources to construct a base, upgrade their militaries, and ultimately conquer opponents. With this version you can play at Iccup Battlenet.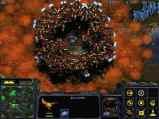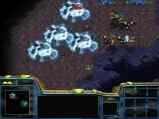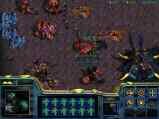 System requirements:
OS: Windows 95 / 98 / XP / Vista?
Processor: Pentium 90 Mhz
RAM: 16 MB
Video: Direct X - Compatible SVGA VC
Interface: English
File size: 104 MB




See also: