Written by Taner | 10 October 2009
Posted in: Programs - Audio / Video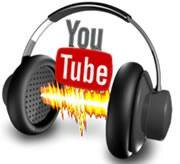 Portable Free YouTube to MP3 Converter is a useful application for those who need high quality MP3 extractions from YouTube clips. You can do so very easily with Free Youtube to MP3 Converter which as the name suggests, takes YouTube videos and saves them to your hard drive in MP3 format. After the Ask.com toolbar installation (uncheck all three boxes if you don't want the toolbar), it's plain sailing. You can copy and paste links into the interface and queue them up for extraction. The extraction process is not the fastest I've ever seen in an app like this but it's not slow by any means. You can select from 4 presets up to 256Kbs which is a very high quality of conversion and ideal for those that need to use the clip for high quality editing. You can also add tags to your extractions to make them easier to find when you search for them on your desktop.

Interface: English
File size: 9.98 MB
See also: